Appleridge German Shepherds
Spectacular International Champion 3x Champion Obedience Temperament Trick Dog Farm Dog Temperament Tested OFA Hips- Elbows- DM NN-DNA Created by Surgical Implant from 2 of the most fabulous parents, in our opinion, on the planet. Grandson of Working Sieger V Zamp vom Urbecke SCHH3 IPO3 KKL 1/a
Our Big Black Stallion He has the most Impeccable temperament with children, animals, Friends and Family. Naturally alert, loyal, loving, cuddly, massive, confident. Son of Handsome . Grandson of our Famous boy "Santana" (Legion of Titles) Obedience -Trick Dog -Farm Dog - Temperament Tested OFA Hips- Elbows- DM NN-DNA
Our Big "Handsome" sophisticated guy International Champion 3x Champion
He has the most Impeccable temperament with children, animals, Friends and Family. Naturally alert, loyal, loving, cuddly, massive, confident. Grandson of our Famous boy "Santana" (Legion of Titles)
Obedience -Trick Dog -Farm Dog - Temperament Tested
OFA Hips- Elbows- DM NN-DNA
Our fabulous Sara son, 1/2 sister to Shockwave. This incredible uniquely red guy incorporates 4 decades of our very best dogs. Famous boys and girls. Hammer( Legion of Titles), Oscar(WG Import- ZW 71 KKL 1/a IPO), Maverick(CDN2007/2008 #3 GSD Obed-OFA Excellent Hips), Justice(WG Import- ZW 70,KKL1/a, SCHH)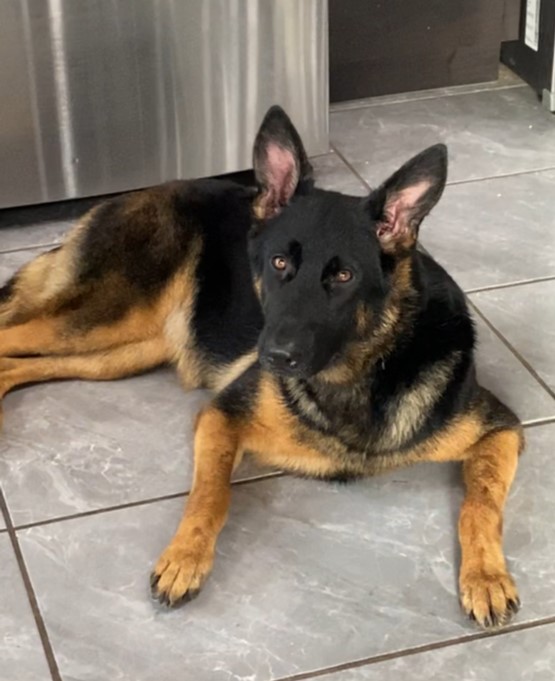 The decades of family traditions
With the greatest of care, our family cheerish and care for these spectacular loyal loving companions. They are family!
To be a lifetime Breeder takes a commitment that few will ever understand. Every day and night at home to provide water, food, comfort, maintenance, expensive food, Vet care, accomidations, entertainment, toys, training, cleaning, a very carefully created environment that offers comfort, safety, answering the phone for qualifiying potential parents, returning calls of pup parents with questions, rehoming a dear loved one that couldnt stay in thir first home, excersise and consideration for neighbors. In your spare time (LOL) heading to the vet, dog shows, whelping babies day or night(sometimes all night), tending to the little or sick no matter your planned activies. Holidays never happen because you feel guilty leaving the fur kids for more than 6 hours. Trips to town are always for fur supplies and the money always goes to their needs first.
With Love and Respect for these Beautiful West German Shepherds Legacy
Appleridge ALWAYS titles our breeding stock with Temperament-Health-Obedience Titles
Breeder of Merit Heart Breeder Breeder of Distinction AKC Judge Service Dog Evaluator
Hips ELbows DM NN Eyes-Hearts-Thyroid Temperaments blood disorders
Hammer retires to be a officers pressure therapy dog
Our hearts and love go with Hammer to his important position of carring for a Officer that needs his abilites as a Pressure Therapy Dog
VINTAGE Appleridge - superMan joins the ranks at appleridge as a stud dog
This spectacular Shockwave & Romance son has joined the boys offering Stud Service. Hips, Elbows, DM NN, lots of Titles.